What Is the Midwest Haunters Convention?
---
MHC News & Updates
Interested in becoming an MHC sponsor and gaining tremendous exposure for your company? Sponsorships are available and can be customized to your product or service: Click here for more information! Midwest Haunters Convention is made possible by the support of the following show sponsors:
Because you requested it, all MHC seminars are now available for individual registration for $25/seminar HERE.
And remember, you can't sign up for seminars or events at MHC unless you've registered to attend – if you still need to do that, click HERE!
If you wanted to register for the full slate of seminars ($90 for Friday, $180 for Saturday and Sunday), you can do that now, as well as getting tickets for bus tours, Saturday's Masquerade Ball or the Weekend Package – go HERE.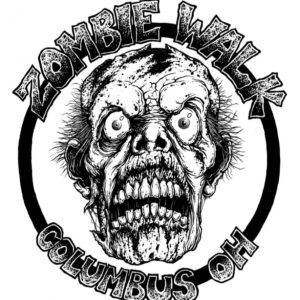 MHC and Zombiewalk Columbus have teamed up to bring you Zombiewalk Columbus presented by Midwest Haunters Convention "Raising the Dead to Help the Living". We are looking for your help and support for this great charity. Come join us for a great time by dressing up in your best Zombie Attire and bringing along a donation from this list or cash to benefit the Ronald McDonald House Charities of Central Ohio. Festivities will start at a 5PM and will lead up to the zombie walk at 6:30PM. We will do a 1 mile walk that will be completed before 7:30PM leaving plenty of time to attend the Haunt Tour and after party at the Haunted Hoochie. Several makeup artists will be available to help complete your zombification (small fee will be charged and a portion of the fee will benefit the RMHC).