Events at MHC
The Midwest Haunters Convention has a number of signature events occurring throughout the weekend.  Check out all of the fun and exciting activities below!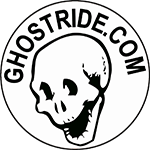 The MHC MYSTERY BOX Build Challenge! The contest will be held on Sunday, June 8th, 2014 starting at 2:00 p.m. on the Midwest Haunters Convention trade show floor located in the Columbus Convention Center. The ultimate test of haunter creativity… what amazingly terrifying prop can you build in one hour with the contents of a "Mystery Box"?…..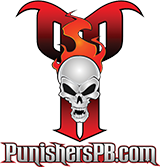 The MHC Kidz Zone! PLEASE NOTE: All children must be accompanied by a parent or legal guardian while on the MHC trade show floor and in the Kidz Zone. Open during show floor hours This year Midwest Haunters will feature a Kidz Zone on the show floor featuring some amazingly Fun activities for our junior…..
Halloween Fantasy Body Art Fashion Show Saturday, June 7, 2014  – Hyatt Regency Grand Ballroom: 9 pm Held at the Monster Masquerade Party; public admission $40 online / $50 at the door Hosted by Trey Cottle The Body Art Fashion Show (BAFS) is a Makeup Artist Exposition featuring extreme Halloween designs.  The BAFS event launches…..
Froggy's Fog Masquerade Party at the Hyatt Regency Columbus – Regency Ballroom Saturday June 7, 2014 Warning: Contains adult content and language The Midwest Haunters Convention Masquerade Party is THE Social Event of the year for the haunt industry! Join hundreds of haunters for an evening of music, competitions, dancing, and socializing. The Monster Masquerade Party is…..
The Midwest Haunters Convention Miss Scary Midwest Pageant will take place on Saturday, June 7, 2014 during the Masquerade Party.  We're looking for the Scariest Woman in the Midwest! We will accept entries April 1 through May 16, 2014. We will conduct a drawing from all team entries.  A panel of judges will select 8…..
A long-standing tradition at Baltimore's HorrorFind Weekend, MHC had their first SCARY-OKE (Scary Karaoke) in 2009, where it quickly became a hit with the attendees and has been part of MHC ever since. Join us for late night SCARY-OKE at the Hyatt Hotel on Thursday night, FREE to all MHC attendees, and prepare to sing…..
One of the Midwest Haunters Convention's signature events is Monster Makeup Wars.  Five teams of three (two makeup artists and a vict–, er, model) have 30 minutes to create a monster from the neck up.  The catch?  They must do it only with the items we supply them at the start of the competition! Make…..
Scariest Character Contest Each year our panel of celebrity judges choose the Scariest Character from those in attendance at the Saturday Night HAA Masquerade Party.  Ten invitations to participate are handed out during the party, then contestants are judged, and the winner is announced at the party.   Characters are judged on their on-stage performance, costume and…..
AS OF MAY 26, ONLY 3 SPOTS LEFT! Got a death wagon that screams to be seen? Have a Last Ride that's bonafide? Got a bus that's a must? Have a van with a plan? Well, we have 12 spots available to park your hearse for MHC Attendees to admire, available on a first-come, first-served…..