Haunt Tours
Since our first haunt tour in 2004 the Midwest Haunters Convention has spotlighted many of the best haunts in the Midwest. Read below for this year's tour info!

Buses leave at 1:00 pm and return at 12:00 am. The 2014 Midwest Haunters Convention pre-convention  bus tour leaves  Columbus late morning/early afternoon Thursday, June 5th on a tour of some amazing Ohio haunts! For the first time ever on ANY haunt tour we will be visiting the LEGENDARY Haunted Schoolhouse and Laboratory!  This  may…..
An All Day Paranormal Bus Tour One Bus – only 48 tickets – $80 Includes: Bus, lunch & two ghost tours! We've chartered a bus for an all day Paranormal Ghost Tour.  The bus departs from the Hyatt at 9:30 am (you can start checking in at 8:45) and returns at 5:30 pm.  We're going to tour…..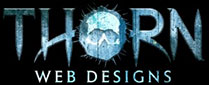 Buses will start leaving for the Friday night tour from 6:00 pm – 7:30 pm; the last returning bus will drop off at 11:00 pm. After many years The Friday Night Midwest Haunt Tour returns to visit the world famous Scarefactory! Explore this massive production facility and see giant monsters, cool effects, fabrication demos and…..