Posted by Chad Savage
Posted in Contests
Posted : May 12th, 2017
The Midwest Haunters Convention 2017 features several contests & competitions, such as…
---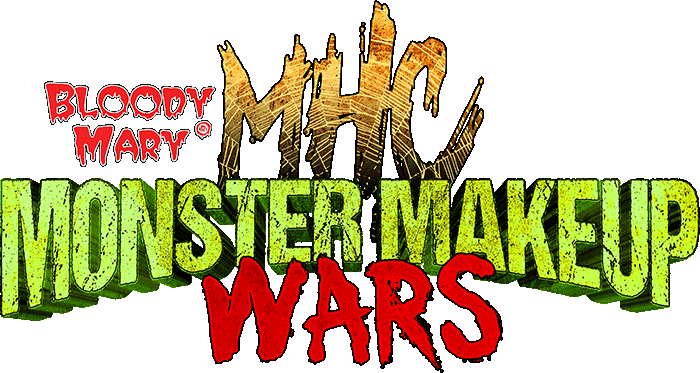 One of the Midwest Haunters Convention's signature events is Monster Makeup Wars.  Five teams of three (two makeup artists and a model) have 30 minutes to create a monster from the neck up.  The catch?  They must do it only with the items we supply them at the start of the competition!
This year is a little bit different – instead of taking submissions for a length of time and then randomly choosing 5 competitors, the first 5 qualifying teams to submit this form AND pay the $25 entry fee will be the 5 competing teams. THAT'S RIGHT – IT'S HAPPENING, RIGHT NOW! So don't waste a second – get your team together and submit your application!
---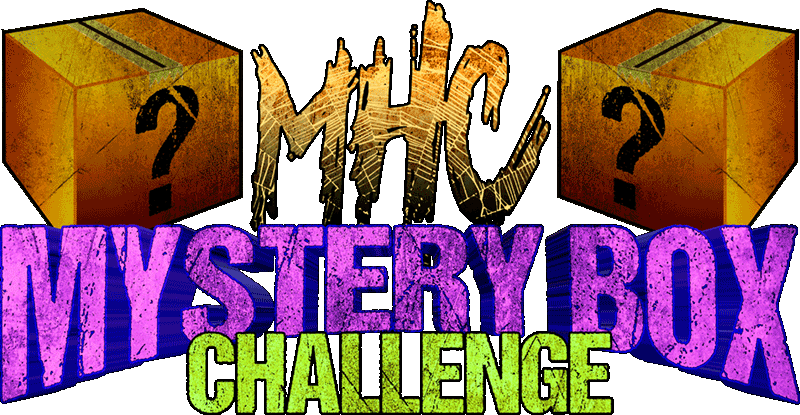 The contest will be held on Sunday starting at 11:30 am on the Midwest Haunters Convention trade show floor located in the Columbus Convention Center.
The ultimate test of haunter creativity… what amazingly terrifying prop can you build in one hour with the contents of a "Mystery Box"? You can be sure there will be many twists and turns in this extreme test of your Halloween skills! Entries will be judged on Craftsmanship, Creativity and  "Halloween Feel."
Limited to first 6 Teams of 2 – Cost is $25 to enter Per Team. Get the Entry Form HERE, fill it out and email it to jen@haashow.com
Prizes For First and Second Place Winners!
---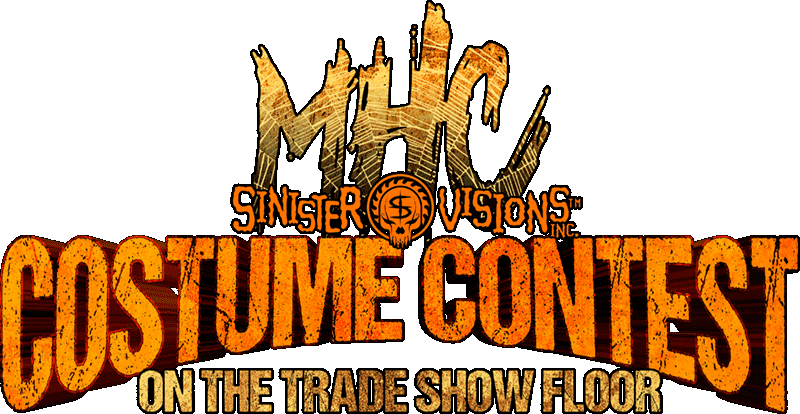 Trade Show Floor Demo Stage
Join us Sunday June 11 @ 1:00 pm in your favorite ghoulish costume or as your haunted house character for our Third Annual Sinister Visions Costume Contest and compete for fun and prizes! All ages welcome!
A prize bag full of horrific goodies from ShopSinister.com will be awarded to the winner in the Adult Category (13 & up) and Kids Category (12 & under).
Hosted by Chad Savage and judged by Michael Edwards (Dan's Haunted House), the Unknown Scare-Actor (The Big Scary Show Podcast), Jackie Appel (Laura Dark Studios and MAUL Traveling Acting Troupe) and Charlotte Hall (Zombie Army Productions).
THERE IS NO PRE-REGISTRATION: Contestants should start assembling beside the trade show floor demo stage starting 15 minutes prior to the event. Chad Savage will be there to direct you as necessary.
SPONSORED BY

---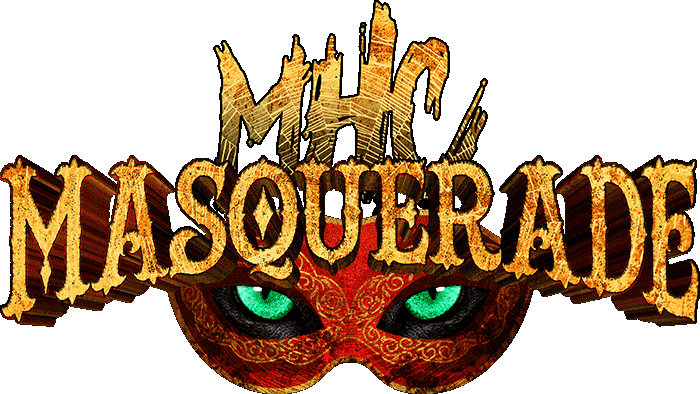 As we did last year, we'll be doing things a little differently in 2017. Instead of hand-picking contestants for the Scariest Character Contest or early registration for the Miss Scary Midwest contest, we've decided to throw the doors wide open so EVERYBODY can compete! Beginning at 8:00 pm there will be a registration table in the foyer (outside the ballroom, across from where it was last year) complete with host Chad Savage and judges (TBA) – if you'd like to compete in the evening's costume contests, just sign up!
Limited amount of contestant space available in the contests, entries will be based on a first-come, first-served basis. We recommend arriving early.
The categories will be:
Scariest Character


It's not rocket science – it's right there in the name! We're looking for the SCARIEST character at the MHC Masquerade! Bring the FEAR!
FIRST PRIZE: $50 Cash

Miss Scary Midwest Pageant


A beauty pageant with a haunter's twist! Miss America can have her bikinis and glittery smiles; Miss Scary Midwest will, first and foremost, be SCARY!
FIRST PRIZE: $50 Cash and 1 free admissions to the 2018 MHC Masquerade and 1 MHC 2018 Seminars

Best Couple or Group Costumes


Sometimes it takes more than one character to execute a great concept, and that's what this category celebrates, whether you're going full Gomez & Morticia, or you and your friends are appearing as the whole Scooby gang!
FIRST PRIZE: $50 Cash and 2 free admissions to the 2018 MHC Masquerade and 2 MHC 2018 Seminars
Contestants in each category will be judged on the uniqueness of their character, quality of costume and makeup execution and acting talent in bringing their character to life!
Registration will run from 8:00 pm to 9:30 pm. Shortly after 10:00 pm, the top 5 finalists in each category will be posted at the registration table; one of these 5 finalists will win. If you are competing, IT IS UP TO YOU TO CHECK AND SEE IF YOU ARE A FINALIST. At 10:30 pm the finalists will start taking the stage and a winner named in each category; YOU MUST BE PRESENT TO WIN, so check that list and listen for your name!
ENTRY FORM: Click HERE to get the entry form PDF.
Limited amount of contestant space available in the contests, entries will be based on a first-come, first-served basis. We recommend arriving early.