MHC Is Costume & Cosplay Friendly!
DID YOU KNOW THAT COSTUMES & COSPLAY ARE BOTH WELCOME AND ENCOURAGED AT THE MIDWEST HAUNTERS CONVENTION?
They are! We want to see your coolest cosplay, costumes and characters at MHC, whenever and wherever you want to wear them*! Better still, the trade show floor will have dozens of vendors showcasing products that you can use to augment, update and improve your existing costume(s), or to start building new ones!
Speaking of which, the 2017 List of Exhibitors has been recently updated! Take a look to see whose products and services you can expect to see this year!
SHOW US WHAT YOU GOT!
The Svenpuss Productions Crew always brings the seriously spooky! Visit them at Booth #5! Photo by Jonathan Clifton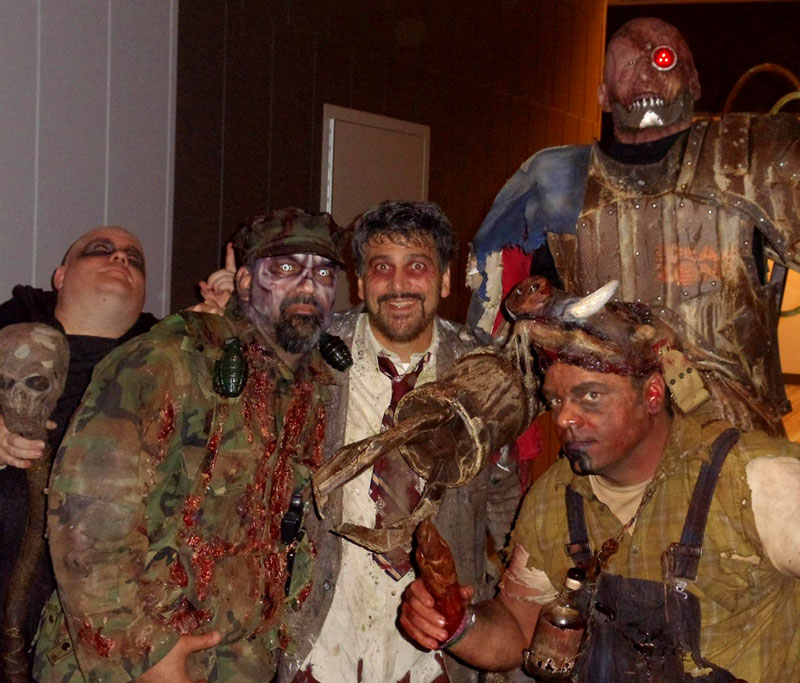 Michael Edwards & Friends
*You may wear a costume to any event that takes place at the convention center or host hotel; you may NOT wear a costume on haunt tours or to off-site events. Basically, if you have to get in a vehicle, shuttle or bus to get to something, you shouldn't be wearing a costume.
---
THINK YOUR COSTUME HAS WHAT IT TAKES TO WIN?
Then be sure to enter either of MHC's annual costume contests! Click either image for full details!