The MHC Haunt Tours for 2018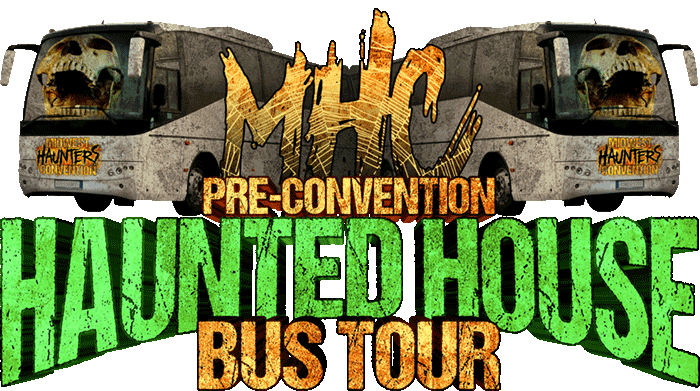 SPONSORED BY

Since our first haunt tour in 2004 the Midwest Haunters Convention has spotlighted many of the best haunts in the Midwest. We are very excited to announce the 2018 MHC Pre-Convention Haunted House Bus Tour line-up that includes 9 haunted attractions, plus a stop in Hell (Michigan) for ice cream! We'll be touring haunts throughout NW Ohio and SE Michigan. Some haunts on the tour are located in historic or unique buildings – we have a prison, a schoolhouse, a hydro plant and screamparks; a couple are actually haunted and half of them have been in operation for 10+ years.  One is even a former record holder of the longest haunted attraction in the world!  Some have 3D attractions, some are 4+ stories tall and most will be dark and staffed with actors… in other words, get ready for a wild ride… CLICK THROUGH FOR FULL DETAILS & TICKETS!
---
Friday Night Haunt Tour
The Friday night haunt tour will combine something new with something old.  We'll be touring the newest haunted attraction in Columbus, Carnage Haunted House.  This highly detailed haunted attraction offers 23 rooms of terror, fantastic scenes and industry veteran performers with original characters.  After touring the haunt, we'll return to the Hyatt for a night of Scary-Oke on stage.  We're bringing back this former favorite night of entertainment as our chiseled fellow industry peeps hop on the stage to perform for us. Music will be provided by Marco D'Andre with MD3 Entertainment. Get ready to dance, costumed performers are encouraged, but not required.  The Hyatt is our host hotel and we'll be hanging out there during non-show hours… CLICK THROUGH FOR FULL DETAILS & TICKETS!