Early Bird Deadline Extended for Midwest Haunters Convention Registration & Pre-Show Haunted House Tour!
EARLY BIRD DISCOUNT EXTENDED TO MIDNIGHT THIS SUNDAY (APRIL 6)!
Thursday, June 6
Join us for the 2019 Midwest Haunters Convention Pre-Show Bus Tour! The Tour is priced at $199 until midnight on April 6, 2019. The Price increases to $230 after that. We'll be visiting the following attractions:

D.E.A.D. Rising
https://www.deadrisinghauntedhouse.com
Dead Rising Haunted House is an old school, in-your-face haunt. They build all of their own props and sets for a uniquely terrifying experience."Interactive" is the best way to describe this haunt.  Both inside and out, guests are not only encouraged, but expected to participate in this unique harrowing experience! This is not your typical haunted house; you'll enter in small groups then follow instructions as you try to riddle your way through and escape with your life.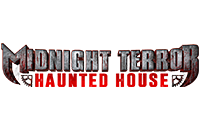 Midnight Terror Haunted House
http://midnightterrorhauntedhouse.com
Midnight Terror Haunted House is a company with 20 years experience in the haunted house & entertainment industries. Driven by passion, MTHH has discovered what it takes to create something completely original, using "old school" tactics with a balance of "new school" technology, and extreme focus on making Midnight Terror an "actor driven" show! Midnight Terror's expansive playground progresses throughout 26,000 square feet, more rooms than they can count, and actors in every spot they can fit. Explore the twists, turns, and tight spaces of "Factory of Malum", which leads into the theatrics and special effects of "Black Oak Grove". To finish off the Night Fear, you'll then have to tread through "Chainsaw Alley", an ending you won't see coming! (Includes pizza and a beverage in the party room after your tour).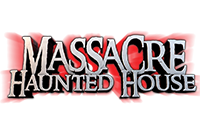 The Massacre
http://www.fearthemassacre.com
Work up your nerves and step into one of the scariest attractions in the Midwest, The Massacre Haunted House and Fear Freakshow 3D Haunted House. Newly renovated every year and ready to deliver the scares, The Massacre offers over 20,000+ sq. ft. of sheer nightmares for your enjoyment. This custom built haunted house allows visitors to walk through in small groups of six to seven and is designed to give mature audiences the scare of their lives! Focusing on fear and fright, this haunted labyrinth dishes up over 60 rooms of pure terror where over 100 ghastly clad actors are waiting to scare and delight. Frightening mazes, eerie animatronics and beyond are ready to fill your night with chills and thrills. (We will provide snacks at this location)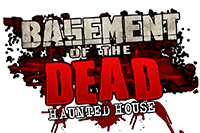 Basement of the Dead
https://basementofthedead.com
In the late 1920's, Walker Laundry opened at 42 West New York St. and became Aurora's largest laundry Company. Around 1945 Imus Kilya was working there as maintenance engineer. His son Al came to work as his assistant in 1960. Heat for the building and steam for the presses was supplied by a coal fired boiler installed when the building was built. Al and Imus continually complained that it needed to be replaced, but management wouldn't spend the money. In 1964 the boiler exploded maiming and scalding Al and Imus. They never returned to work and rumor was they had vowed to get even.
Under the streets and building were sewer lines and tunnels well known to Al and Imus. A year or so after the explosion people from the laundry started to disappear and body parts were found in the river near the drainage pipes. Al and Imus were suspected but never found. The laundry eventually closed and the basement was never used again. Businesses have come and gone but nobody stays. Basement Of The Dead is proof that Al & Imus still exist and have made this basement their home.. The mutilation and horror you will witness is so shocking, you'll wish you never entered.
SO COME WALK THE BASEMENT OF AL & IMUS KILYA. IF YOU'VE GOT THE GUTS!