Bloody Mary Monster Makeup Wars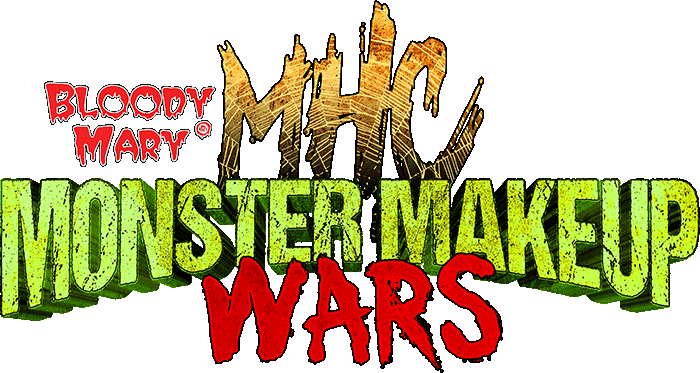 One of the Midwest Haunters Convention's signature events is Monster Makeup Wars. Five teams of three (two makeup artists and a model) have 30 minutes to create a monster from the neck up.  The catch?  They must do it only with the items we supply them at the start of the competition!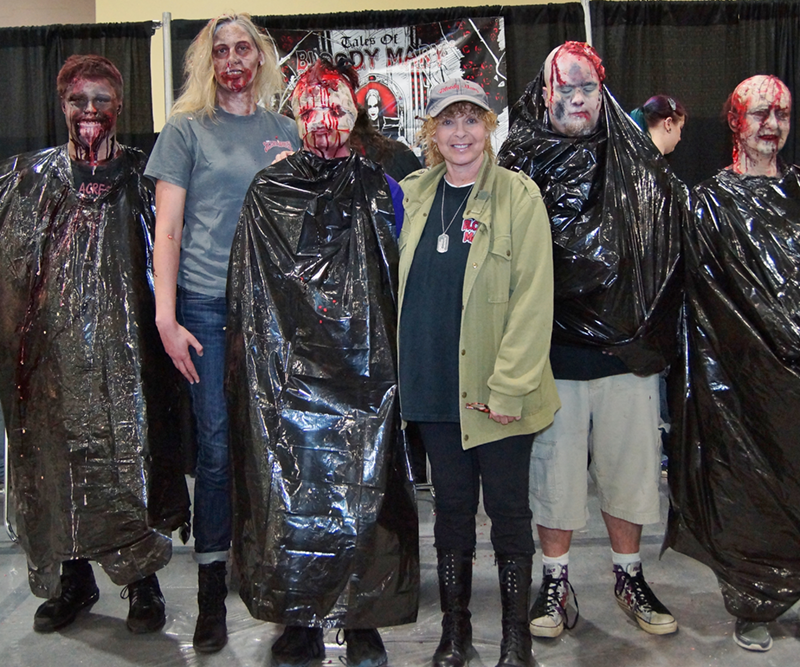 Make plans now to join us for this fun competition held on the trade show floor Saturday, June 10th, 2023 (Time TBD).  Sponsored by Bloody Mary Makeup.
---
CONTEST RULES & INFORMATION
This contest will offer contestants the chance to compete for the coveted title of creating the Scariest Monster!  Five teams will compete (1 model and 2 makeup artists) with identical makeup supplies to create a monster!
The contest will be held on Saturday, June 10th, 2023 starting at (Time TBD) on the Midwest Haunters Convention trade show floor stage.
All three team members must be registered MHC attendees to compete in the Monster Makeup Wars.
All three team members must be available to participate in the contest at the stated date & time.
All three team members must sign a Model and Liability Release Form.
The $25 entry fee (which may be paid for by a sponsor) must be paid in full by May 31, 2023
Each of the 5 teams will have 30 minutes to create a monster from the neck up, using only the items supplied by the Midwest Haunters Convention.  They will include basic makeup supplies, along with various special effects and some "out of the ordinary" items.
CONTEST JUDGING
Corporate sponsors, media representatives, and guest speakers will serve as judges for the contest.
INCENTIVE / CONTEST PRIZES
Teams competing will keep makeup supplies and receive an assortment of prizes from sponsors and vendors.
The First Place Makeup Wars Team will receive:
The Second Place Team will receive:
Models from all five teams will each receive a Bloody Mary prize. Teams can keep all remaining makeup from their kits (valued at over $100).