---
The Midwest Haunters Convention is the largest Halloween show of its kind in the US, dedicated to ALL Haunters; actors, enthusiasts, home/pro haunters and Halloween enthusiasts. Open to the public the MHC features a haunted house, horror and Halloween trade show, educational seminars & workshops, chartered haunted house bus tours on Thursday and Friday, a massive costume party, multiple contests, family-friendly activities, your favorite characters from Chicagoland haunted houses and much more!
---
MHC News & Updates
The Midwest Haunters Convention and HauntedHouseChicago.com present Haunted House Chicago Row, a showcase of some of Chicagoland's top haunted attractions live and "in person" on the MHC trade show floor! Meet and mingle with the creepy creators of these eerie events, hang out with the actors that bring them to life, see demonstrations of how they weave their macabre magic, participate in contests, giveaways and much more!
GIVEAWAYS
HauntedHouseChicago.com will be giving away pairs of tickets to each of our 10 participating attractions throughout the weekend – enter your name for the drawings at Booth #131.
At 2:00 pm on Sunday, HauntedHouseChicago.com will be giving away 2 pairs of tickets to ALL TEN of the 2019 participating Chicagoland haunted attractions! That's 20 TICKETS for the 2019 Halloween season! Enter to win at the HauntedHouseChicago.com booth #131. MUST BE PRESENT to win!
Participating attractions:
INTERVIEWS
The HHC Review Team will live cast interviews with the following Chicagoland haunted house icon characters from the HHC Booth #131 throughout the show:
  
Hardcore Hearse Club will be bringing several creepy funeral car examples from the past 50 years to display on the Midwest Haunters Convention's show floor.  You can expect to see different hearses from five decades with each one being rarer and spookier than the next. Highlights include:
A mid 60's Pontiac with stacked headlights and eerie underglow that has been featured in High Performance Pontiac magazine, hand-picked by Clint Eastwood for a film.
A 90's Cadillac with a hot rod engine and hood scoop driven by a grandma in her 70s.
A classy black funeral coach with Elvira and other hauntedly fantastic images painted on the side.
There will also be several other hearses on display, Hardcore Hearse Club t-shirts and merch including funeral flags, Ouija items, dead bugs and bats, wet specimens, skulls, bones and oddities for the collector of the bizarre and macabre. For more information on Hardcore Hearse Club, check out their page and give them a like at https://www.facebook.com/HardcoreHearseClub – they will he holding a contest or two for prizes given out at the show!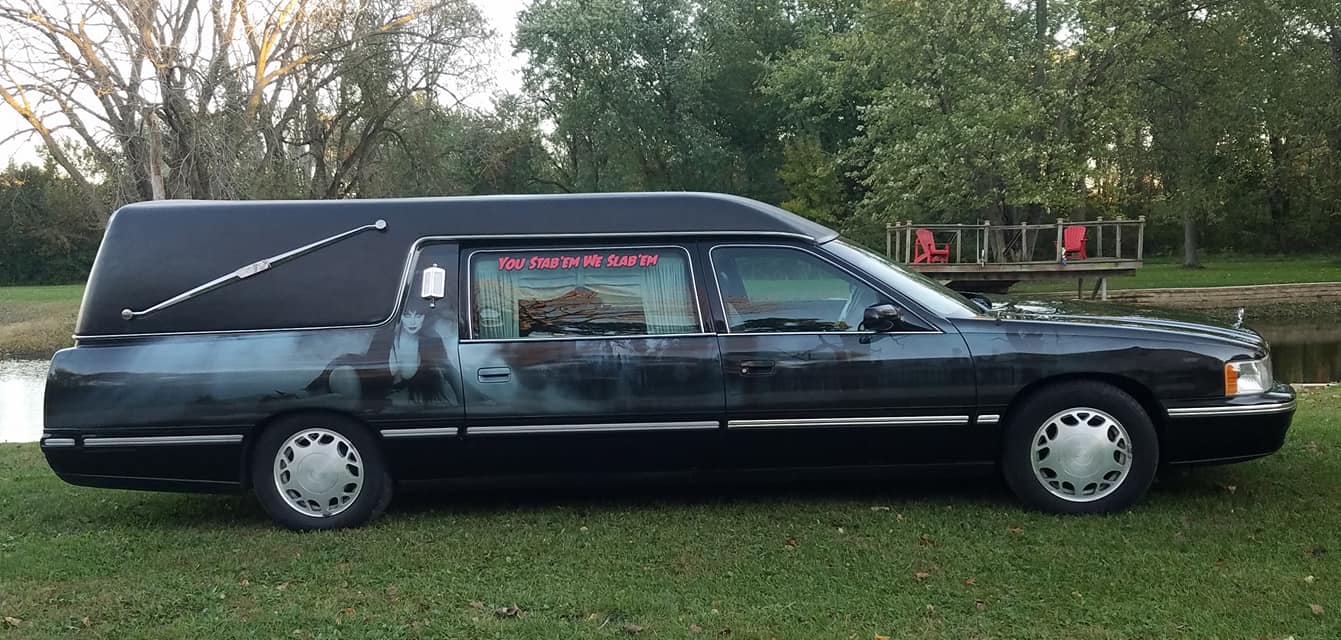 Posted : May 16th, 2019
Posted in Contests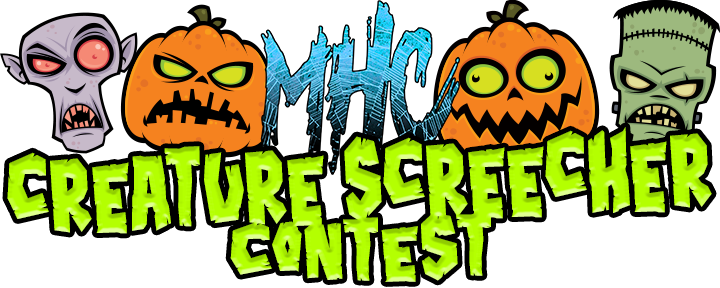 Can you scream like a banshee? Growl like a werewolf? Can you give somebody the chills using nothing but your voice? Prove it at the first annual MHC Creature Screecher Contest, hosted by "Crazy Bob" Turner (Haunted Hydro) at 12:30 pm Saturday on the trade show floor's Main Stage. Whether you're a haunt actor with a signature sound or you were just blessed with the ability to sound really creepy, MHC attendees are welcome to get on stage and make some noise! The winner will be whoever can make the SCARIEST sound using only their voice, determined by audience applause, and will receive prizes provided by Zombie Army Productions and ShopSinister.com! Want to participate in costume as your haunt character? Go right ahead!
The Creature Screecher Contest is open to all MHC 2019 attendees!