Pre-Convention Bus Tour 2022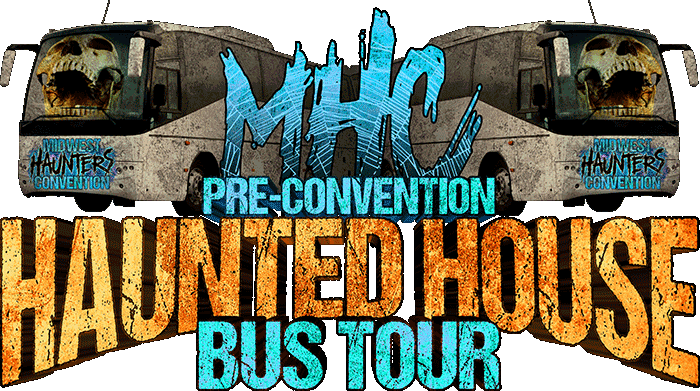 Friday, June 10, join us for the 2022 Midwest Haunters Convention Pre-Show Bus Tour! The Tour price is $350* which includes transportation, lunch, dinner, snacks & after party. Check in for the tour will be at the Donald E. Stephens Convention Center. The check in desk will be at the Registration Counter in the lobby of the convention center. The registration desk will open at 8:00 am. Buses will  depart  from the Convention no later than 10:45 am. 
*After April 4th, the tour price will go up to $390
*You may also drive yourself for this tour; Early Bird price is $310; after April 4th, $350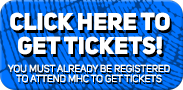 ---
IMPORTANT!
After you purchase your ticket, complete this form to make your bus selection.
Otherwise, we will assign you to a bus. 
---
SPONSORED BY FEARWORM HAUNTVERTISING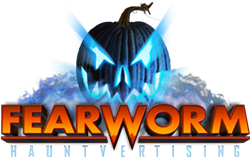 Itinerary
10:15 am | Buses start loading
10:45 am | Leave Donald E. Stephens Convention Center
11:45 pm | Arrive at Massacre Haunted House for tour, lunch and cash bar
Lunch: Turkey & cheese wrap with lettuce and tomato, with mustard and mayonnaise packets on the side, as well as a chocolate chip cookie, potato chips and water. 
1:45 pm | Leave Massacre
2:00 pm | Arrive at Basement of the Dead for tour
4:00 pm | Leave Basement of the Dead
5:00 pm | Arrive at Carmina's Mexican Restaurant for dinner
Dinner: Non-alcoholic beverages such as soda, iced tea, and lemonade included, plus cash bar. Double-sided buffet will offer chicken and steak fajitas, tortillas, lettuce, tomato, cilantro, cheese, onions, sour cream, rice & beans as well as chips and salsa, with Tres Leches cake for desert. 
6:45 pm | Leave for Evil Intensions Haunted House
7:00 pm | Arrive at Evil Intentions Haunted House for tour
9:00 pm | Leave Evil Intentions Haunted House
9:45 pm | Arrive at Disturbia Haunted House for tour, snacks, drinks & after-party
11:30 pm | Leave Disturbia
12:00 am | Arrive at Donald E. Stephens Convention Center
About the Attractions: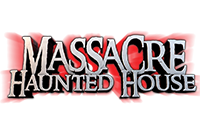 The Massacre
http://www.fearthemassacre.com
Work up your nerves and step into one of the scariest attractions in the Midwest, The Massacre Haunted House and Fear Freakshow 3D Haunted House. Newly renovated every year and ready to deliver the scares, The Massacre offers over 20,000+ sq. ft. of sheer nightmares for your enjoyment. This custom built haunted house allows visitors to walk through in small groups of six to seven and is designed to give mature audiences the scare of their lives! Focusing on fear and fright, this haunted labyrinth dishes up over 60 rooms of pure terror where over 100 ghastly clad actors are waiting to scare and delight. Frightening mazes, eerie animatronics and beyond are ready to fill your night with chills and thrills. (We will provide snacks at this location)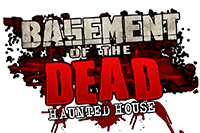 Basement of the Dead
https://basementofthedead.com
In the late 1920's, Walker Laundry opened at 42 West New York St. and became Aurora's largest laundry Company. Around 1945 Imus Kilya was working there as maintenance engineer. His son Al came to work as his assistant in 1960. Heat for the building and steam for the presses was supplied by a coal fired boiler installed when the building was built. Al and Imus continually complained that it needed to be replaced, but management wouldn't spend the money. In 1964 the boiler exploded maiming and scalding Al and Imus. They never returned to work and rumor was they had vowed to get even.
Under the streets and building were sewer lines and tunnels well known to Al and Imus. A year or so after the explosion people from the laundry started to disappear and body parts were found in the river near the drainage pipes. Al and Imus were suspected but never found. The laundry eventually closed and the basement was never used again. Businesses have come and gone but nobody stays. Basement Of The Dead is proof that Al & Imus still exist and have made this basement their home.. The mutilation and horror you will witness is so shocking, you'll wish you never entered.
SO COME WALK THE BASEMENT OF AL & IMUS KILYA. IF YOU'VE GOT THE GUTS!
Basement of the Dead haunted house has been top rated by BuzzFeed, HauntedHouseChicago.com, Hauntworld.com, the Chicago Tribune & more!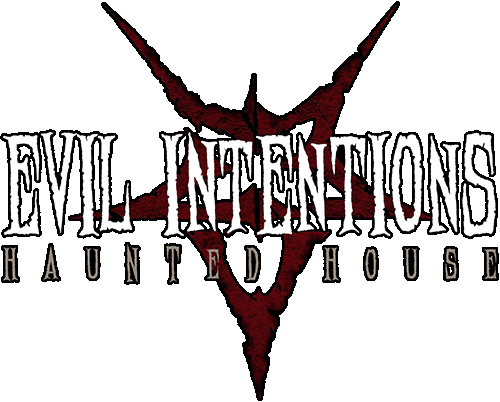 Evil Intentions Haunted House
https://eihaunt.com/
Evil Intentions, located in Elgin, is consistently ranked as one of Illinois' scariest haunted attractions and is located inside a truly haunted old casket factory. Voted one of the area's top haunted house the past decade by HauntedHouseChicago.com, HauntedIllinois.com and the Horror Tourers. Evil Intentions Haunted House in Elgin, IL blends intense scares and interactive storytelling with the real paranormal history of the building. The site of the former Elgin Casket Company, the building has a true history of murder, disappearances, and occult activities; one never knows going through the attraction when they'll encounter an actor or one of the real spirits still residing in the dusty halls and dark, foreboding rooms. If you're looking for frights that will leave you terrified for days, Evil Intentions Haunted House is where you need to come.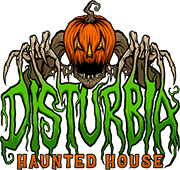 Disturbia Haunted House
https://hauntedhousedisturbia.com/
The legendary Disturbia Haunted House has been resurrected from the depths of Hell! Come relive your darkest nightmares and experience all new evils. Only in Downers Grove and presented by Basement of the Dead.