Seminars
---
---
Saturday, June 26th, 2021
FREE Seminar: Scary Good Social Media: Pro Tips & Tricks For Next Level Social
Speaker: FearWorm Hauntvertising
8:30 am – 9:30 am / Room: 202
Join FearWormers Ernest, Laura & Tyler during the Midwest Haunters Convention for this expert-level social media seminar packed full of tips and tricks to take your social media performance to that next level! In this class, you'll discover how the biggest brands use their social media to promote engagement and grow their following all without spending an arm and a leg!
---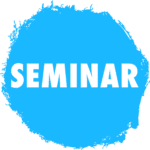 Seminar: CORPSIFICATION: How to Create A Cool Skeletal Corpse on a Budget!
Speaker: Michael Burnett from Frightnight Studios
9:45 am – 11:00 am / Room: 202
Creating a creepy custom skeletal corpse can be easily accomplished with common materials and tools, using the techniques demonstrated in this seminar by special makeup effects artist Michael Burnett. Michael will show you the techniques step by step and have examples of what each looks like finished. This seminar will give attendees a basic understanding of the various materials, tools, fabricating & finish techniques that can be used.  Attendees will go home with an information handout covering everything discussed during the seminar, including supply sources. The creepy skeletal corpse you can create from what you will learn in this seminar will be a great scary addition to your escape room, large haunt, or scary yard. Attendees of this seminar will be entered in a drawing to win a fully detailed skeleton!
---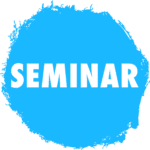 Seminar: Airbrush Makeup Made Easy!
Speaker: The Paasche Airbrush Team
9:45 am – 11:00 am / Room: 203
In this 75 minute seminar, you will get a rare opportunity to learn from the creators of the Paasche Airbrush Company. This uber-talented team will teach you the dos and don'ts of airbrush artistry. The Paasche team will help you create world-class, easy makeup looks for your haunted attraction. Be sure to bring your questions! We have dedicated the last 15 minutes of the seminar to an in-depth Q&A with the Paasche Airbrush professionals!
---
Makeup Workshop: Smokin' Fast Makeup
Speaker: Taelor Cansler from R.I.P. City FX
11:15 am – 12:30 pm / Room: 202
Taelor from R.I.P City Fx will guide you on a step-by-step process of creating a gnarly burn Fx look. R.I.P City FX and Zombie Skin Fx are providing a Special Fx makeup kit for you to create a blistery burn Fx makeup look. Each product in our kit is designed with the haunters in mind, helping you get your actors in and out of the makeup chair in a timely manner while still providing a scary good look. Taelor will also talk tips and tricks on makeup application and improving makeup time management for your haunt house! You won't want to miss this amazing opportunity.
---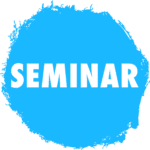 Seminar: The Practical Approach to Costume Distressing.
Speaker: Allen Hopps from Stiltbeast Studios
11:15 am – 12:30 pm / Room: 203
This is a practical approach to costume distressing that takes into account the function of the garment, the age and condition of the garment, and the lighting the garment will be seen under. Discover products, tools, and techniques that are used to make ordinary costumes extraordinary. There will be photos, demos, and lots of time for questions as Allen lays out his secret distressing formulas.
---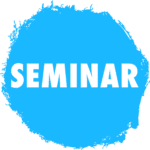 Seminar: How to Create Sock Masks for your Attraction – the NETHERWORLD Way!
Speaker: Alex Burgraff from NETHERWORLD Haunted House
1:30 pm – 2:45 pm / Room: 202 
Alex Burgraff from NETHERWORLD Haunted House will show you step-by-step how to turn your favorite prosthetics into full sock masks you can use again and again! This class will cover the full process from start to finish! Learn how to make sock masks for your attraction! Alex will cover everything from picking the correct supplies and tools, building your masks, painting and airbrushing techniques, maintenance, mask repair, and more! Sock masks are a big part of what brings NETHERWORLD'S characters to life night after night- come learn how to do it yourself for your show! At the end of the class, we will be raffling off a mask for one attendee to take home with them!
---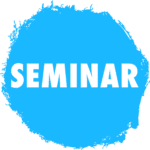 Seminar: Scare Box:  The Ultimate How-to
Speaker: Chad Franks from Wisconsin Fear Grounds
1:30 pm – 2:45 pm / Room: 203 
It's what every Haunted Attraction needs! A GREAT SCARE BOX! Join Chad Franks who was the lead builder for the Wisconsin Fear Grounds for years and today finds himself as the new owner, where he and his build team will let you behind their curtain as they share the plans to the Haunted House Industries GREATEST SCARE on EARTH…It's so awesome, you won't believe it until you see it. Chad and his team will build an operational scare box right before your eyes. In this informative and entertaining seminar for you. 
---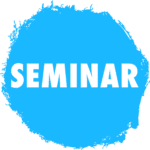 Seminar: Tricks and Tips to help your Haunted House THRIVE!
Speaker: Ben Armstrong from NETHERWORLD Haunted House
3:00 pm – 4:15 pm / Room: 202
Join Ben Armstrong of NETHERWORLD Haunted House on a wide range of topics featuring critical knowledge and interesting insights into many areas of haunting including getting started in the business, fire safety, the guest experience, haunt design ideas, actor training, marketing with photo ops, and crazy scares. This monstrous mix of divergent information should feature something for everyone including insight into some of the concepts that have shaped the last 25 years of NETHERWORLD Haunted House!
This seminar counts towards your C.H.A.O.S. Certification.
---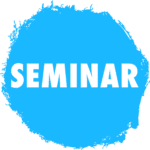 Seminar: Essential Survival Skills: The Best Techniques for handling Online Complaints, De-Escalating Angry guests, and Evicting Customers.
Speaker: Spencer Terry and Robert Dunfield / Fear Factory
3:00 pm – 4:15 pm / Room: 203
While customer service skills are needed for any small or large attraction to survive, key staff should have extra tools to handle the worst kinds of nightmares…..when customers get ugly.  This seminar will discuss the current changing climate of customer service consumer data, why diversifying customer service resolution opportunities is vital for success, how to de-escalate customers who are unruly (either in person or online) and if it comes down to it, using the 6 p's of how to properly evict a customer.  If not handled correctly, negative online reviews and poor responses can cripple your brand, customer loyalty, and your bottom line. So, join Fear Factory General Manger and Haunted Attraction Association President Spencer Terry and co-owner of Fear Factory Robert Dunfield, for a conversation on resolving complaints, tips to win over the haters, removing bad customers, and some of the best practices to turn a negative into a positive.
This seminar counts towards your C.H.A.O.S. Certification.
---
Sunday, June 27th, 2021
FREE Seminar: The Secrets to Success with Outdoor Events
Speaker: Kellie Carter / Haunted Carter Farms
9:00 am – 10:00 am / Room: 202
For 20 years Kellie Carter has produced one of our country's best outdoor events and corn mazes. Featured in the movie – The Children of the Corn and visited by haunted attraction owners from around the world! Kellie will share her secrets of survival and success. Outdoor events are unique and definitely come with their own set of pitfalls. In this FREE seminar, Kellie will share the highs and lows of her 20 plus years in the haunt business and cover a variety of topics – dealing with everything from the flooding of the Mississippi to floods of customers. Whether your event is inside, outside, or both, Kellie has your answers.
---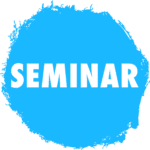 Seminar: From Beginner to Advanced – An Exciting Look at the Design and Detail Process. 
Speaker: Allen Hopps from Stiltbeast Studios
10:15 am – 11:30 am / Room: 202
Allen will take you through the process of designing, selecting materials to achieve a certain look, and putting your scenic nightmares together! From building your sets all the way to detail painting and simple (yet impressive) finishing touches. This seminar is understandable for new beginners yet packed with enough tips and tricks that even seasoned scenic vets will get value. In this hot-topic seminar, Allen promises to expand your mind and not waste your time.
This seminar counts towards your C.H.A.O.S. Certification.
---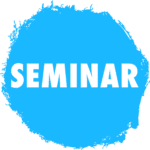 Seminar: Creating the Weird. The Essential Roadmap to Easy Character Development
Speaker: Brooke Englehart and Lexie Lannom  from Svenpuss.com
10:15 am – 11:30 pm / Room: 203
Jump in. We are going for a ride and Brooke & Lexie hold the map on how to get us there! This seminar takes a crazy trip into the exciting world of character development. We will explore the origins of character development, why it is important, and discuss all the tools, tips, and tricks you need to create a whole army of strange and impressive in-depth characters!
---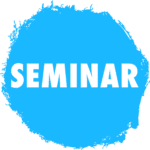 Seminar: Actor Training for Actor Trainers
Speaker: Japes Palles from Lost Souls Chicago and Katie Lane from Raven's Wolf
11:45 am – 1:00 pm / Room: 202
Join two veteran actor trainers to learn why actor training is much more than "Boo School." Katie and Japes bring over 40 years of combined knowledge and experience working in some of the most respected haunts in the Midwest. During this interactive seminar, Katie and Japes will share how to utilize actor training to build culture, establish expectations, and audition candidates, in addition to building haunt acting skillsets.  Covering everything from safety to retention, this workshop is perfect for cast managers and trainers.
---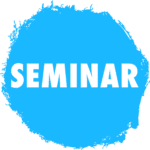 Seminar: Turning Your Attraction Into an Experience With Detailing and Finishing. 
Speaker: Alexx Argen and Kaity Furdak  from Overlook Creative
11:45 am – 1:00 pm / Room: 203
Alexx & Kaity have been hired from Nashville to Boston for their skill in set distressing and experience finishing.  In this seminar, they will explain and teach the reasoning behind their methods and what you can do at your attraction to turn it into a memorable experience.  Some of the topics to be discussed include Scenic Painting & Distressing, Using Lighting to your Advantage, Soundtracks & Audio, Simply Animating Your Set, and realistic prop usage. They are passionate about continuing to push the industry forward, making it better for all.
This seminar counts towards your C.H.A.O.S. Certification.